The objective of the programme is the support of artists working without a structure in their research phase preceding a production process.
In the end of 2022, the fifth year of Zero Step started. In the programme research processes can be realized that are selected by an open call without any production constraint with the highest possible level of freedom to raise and examine questions.
For the third year now, we invite the artists of the previous year's programme to the selection. Opening the decision-making processing in such a way is a huge learning curve for us and for the artists as well – reading applications are usually not the task of the artists, and they bring in new viewpoints to the discussions preceding the decision. 
The programme is published in an open call at each autumn, the applicants can send in their research plan. We support 3-4 programmes on a yearly basis with studio time, financial support, and consultation upon request. The processes are ended with a presentation in a format chosen by the artists, which predominantly happen at SÍN Arts Centre, sometimes with a small professional audience, at other times in an open event – again according to the needs of the artists and the process. A supportive, reflective professional context is an indispensable part of artistic development of all generations. Our programme helps the deep analysis of questions, then distancing from the material and rethinking the starting idea.
Sometimes the artists follow upon the process and start a production phase, other times they open new routes based on the experience – the output is an open one in every case. Based on the last five years' experience those artists who started their creative process with the Zero Step programme had the chance to initiate their production phase on a lot more solid basis. The time elapsed between the research and the production, the experience gained in the research period, the feedback received at the presentation all helped them in the preparation and creation of their production.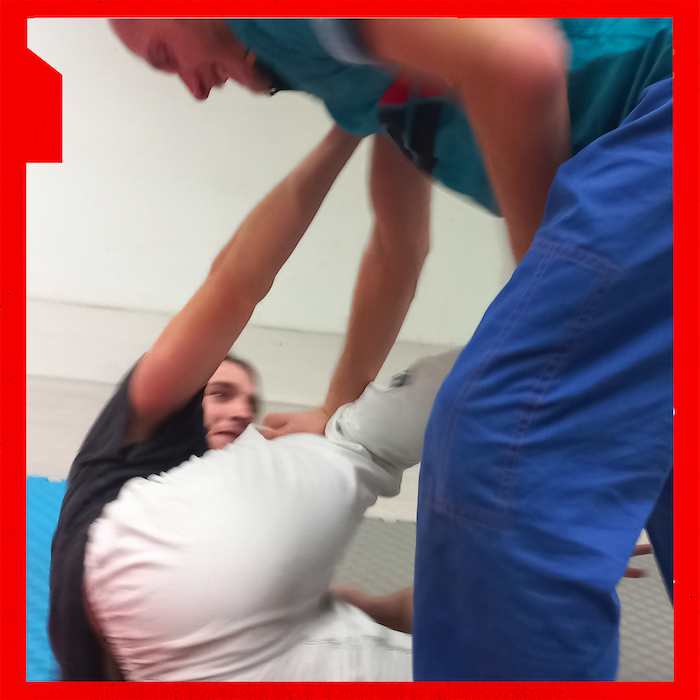 Four programmes are realized in the 2022/2023 season:
Programmes realized in 2021/2022:
Gergő Farkas– Júlia Varvra: Büfiztető
Csilla Nagy – Sándor Petrovics: Mytery of the Body
Helén Tamaskó – Márk Molnár D: 0.L
Programmes realized in 2020/2021:
Dance research by Balázs Oláh and Nóra Horváth
Lili Raubinek Lili: Barátságkert (Friends' Garden)
Kinga Szemessy – Martha Kicsiny: Goose Flesh
Programmes realized in 2019/2020: 
Csaba Molnár – Veronika Szabó: Bouffon
Participatory dance research by Lili Stern and Luca Borsos
Adél Juhász: László Károlyné
Programmes realized in 2018/2019:
Orsi Vágner: Research of the Most Logical Reactions
Research by Boglárka Heim and Eszter Petrány
Réka Oberfrank – Viola Lévai: Drive
Patrik Kelemen: Age of Animals
Zero Step Research Programme