The rehearsal studios are free of charge. The studios are ideal for residency or as an ad-hoc, one time use for performing artists from any field of art.
Description of the studios:
Three large rehearsal studios await the companies at the SÍN Culture Center, each with separate entrance, high ceiling, 13 x 12 meters floor space.
Additionally 1 smaller ca. 50sqm stuido with a height of ca. 2.5m is available.
All rehearsal studios are heated, with natural light, and are equipped with a simple sound system, and mirrors.
Two of the studios can be darkened, and one has professional lighting equipment.
Artists in residency can use all equipment of the SÍN Culture Center.
Reservation rules:
Requests for residency and rehearsal are handled on first come first serve basis. Rehearsal studio availability for times shown as available on the website cannot be guaranteed automatically
When your request for studio time has been accepted, you will be able to see your reservation under the link in point 6 after 10:00 am the following day of SÍN receiving your request by e-mail
In case your request was not accepted, your will receive an e-mail by10:00 am the next day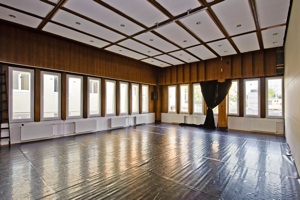 SÍN Studio
Size: 13m x 10m, height: 5m
Dance floor
Sound system (MP3/laptop)
Natural light
With curtains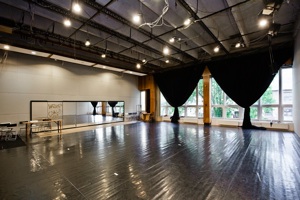 Esma Studio
Size: 13m x 13m, height: 5m
Dance floor
Sound system (MP3/laptop)
Mirror
Riging facilities
Natural light
With curtains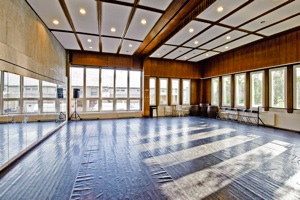 Duna Studio
Size: 11m x 12m, height: 5m
Dance floor
Sound system (MP3/laptop)
Mirror
Natural light
With curtains


Peron Studio
Size: 12m x 5,5m, height 2,5m
located in the basement
Dance floor
Sound system (MP3/laptop)
Mirror
Preferably for smaller theatre and puppetry companies