Bejegyzések a(z) Performance kategóriában
Premiere: 22-23. 01. 2019. Trafó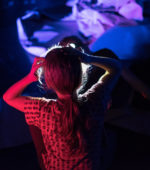 Nibiru is a creative process created by Zsófia Tamara Vadas dancemaker, Ábris Gryllus media artist and Márton Emil Tóth fine artist. The performance is presented by children, who were deeply involved into the creative process.
részletek >>
13-17 August 2014, SZIGET Festival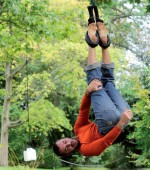 In the frame of Open Latitudes 3 "Showcase programme" SÍN Culture Centre has invited Kevin jean from France. His solo production "The 36th Chambre" will be seen at SZIGET Festival Culture Zone, 13-17 August 2014.
részletek >>
SÍN, 2013. november 30. 20ó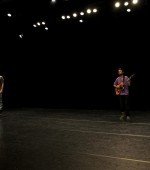 Information fundamentally contributes to the qualities of substance. Meaning is the activity of information whether it is actual or virtual. Everything we experience (thoughts, memories, emotions, associations, perceptions) affects the body, soma. But we only experience (create meaning) if there is an "I" to perceive it.
részletek >>