Bejegyzések a(z) Dance kategóriában
Premiere: 26 May, 2019 National Dance Theatre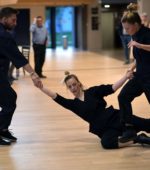 Mechanics of Distance, a site specific or rather site-reflecting deep study on body-encounter-variations in a space within an unexpected new dimension where the movement of the elements seem accidental yet they are far-reaching and intentional and are a redefinition of proximity, inter-personal and inter-space interaction…
The piece focuses on positioning static and moving bodies in space, cramming matching and mismatched systems into it and examining the distance between bodies.
részletek >>
Premiere: 22-23.11.2018 BalletOFFFestival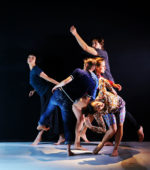 iCoDaCo (International Contemporary Dance Collective) is a biennial artist led intercultural exchange project within the landscape of contemporary dance. The collaborative project was first initiated by the Gothenburg (Sweden) based international company and organisation – ilDance, in 2012.
részletek >>
13-14.03.2018 20:00 MU Theatre
PROGRAM
March 13
20:00-20:40
LUCA DÖMÖTÖR: UNI
Uni is a prefix in latin for numerous words, like universal, unity, universe, etc. All of these mean a combination of many. But uni is also one, or alone…this controversy gives the base of this piece.
Two dancers and two musician submerge in vibration, experimenting with the overlapping resonance of sound and movement. The performance has its unique, colorful atmosphere, with a special abstract way of communication between them through the basic sensory experiences of seeing, hearing, moving, touching etc.
The performers keep on practicing being together with balancing …
részletek >>