Bejegyzések a(z) Dance kategóriában
28-29.03.2018 20:00 Trafó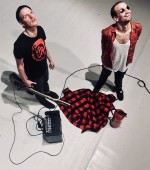 Three young men have gone to the forest to hunt. Just like in a tale. But what are they hunting for, if there are only the three of them in this sterile space?
részletek >>
13-14.03.2018 20:00 MU Theatre
PROGRAM
March 13
20:00-20:40
LUCA DÖMÖTÖR: UNI
Uni is a prefix in latin for numerous words, like universal, unity, universe, etc. All of these mean a combination of many. But uni is also one, or alone…this controversy gives the base of this piece.
Two dancers and two musician submerge in vibration, experimenting with the overlapping resonance of sound and movement. The performance has its unique, colorful atmosphere, with a special abstract way of communication between them through the basic sensory experiences of seeing, hearing, moving, touching etc.
The performers keep on practicing being together with balancing …
részletek >>
Premiere: 27-28.10.2017 20:00 SÍN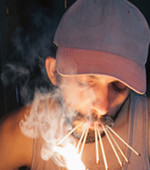 'Watch Me Happening' is bargaining, a dialogue between various parts, within one self, or a dance, a solo. It's a piece in which objective and subjective, personal and collective approaches, opinions and thoughts are treated in the boundary of instincts and consciousness.
részletek >>